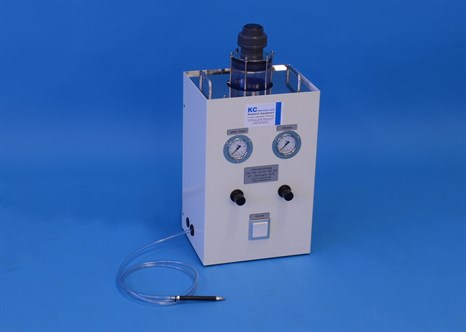 400.190 - Small Vibrator Unit:
Vibrator for small cabins with foot pedal and Ø1 mm sand jet blower.
Complete vibrator unit consists of:
- Main Unit with vibrator
- Foot pedal
- Ø1 mm sand jet blower
Container for glass powder or aluminium oxide (corundum).
Contents: 3 L.
A manometer and a pressure control on the front adjust the feeding pressure between 0 and 10 bar.
Spare units for small vibrator unit:
400.155 - Sand jet blower, made of black PVC, diameter Ø1 mm.
400.160 - Sand Jet Blower made of ST-52-3 quality steel Ø1 mm.
400.110 - Foot pedal, with 2 m cable.
Dimensions: L x W x H:
325 x 300 x 670 mm
Weight: 19 kg