Digital Flow Meter for calibration purposes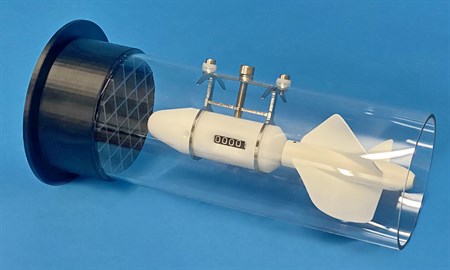 23.095 - Digital flow meter:
The unit can be used as a reference or for a calibration purpose. As standard, it comes with a non-resetable flow meter, counting the flow from the honeycomb through the tube. It is very easy swapping it with a resetable model, which will count regardless of the flow direction.
These pumps support the flow meter:
• 23.565 - Pump for micro plastic, portable
• 23.570 - Plankton pump for 150 m
• 23.586 - Pump for sea lice and plankton
• 23.590 - Plankton pump for 6000 m
The flow meter read-out (max. value 99999) vs. water volume can be calculated using our spreadsheet allowing a quick and intuitive conversion. The spreadsheet is available here.

Specifications:
• Back-run stop (non-resetable)
• Mechanical counter with 5 digits
• Rotor: Polyamide, PA 6.6 Nylon rotor
• Nose cone and body: POM plastic
• Gear shaft: Stainless steel main rotor
• Threshold: 20 cm/sec
• Range: 20 cm/sec to 8,0 m/sec
• Honeycomb, made of ASA, divided into 10 x 10 mm sections
• Acrylic tube with POM flange, diameter 90/84 mm
• Length of chamber: 250 mm
• Weight: 0,5 kg