Vibrator for Haps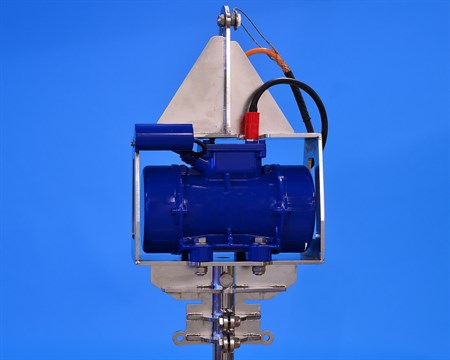 59.000 - Vibro core system for Haps:
Power supply: 230 VAC/50 Hz

Power: 300 W

Frequency: 3000 Hz

Emergency stop

Vibrator rack: AISI 316 stainless steel

Control box: Polycarbonate

Cable: 70 m Polyurethane


Enclosure rating: IP65

Connectors: CEE and Subconn

Max. depth: 60 m

Dimensions: H x W x D: 36 x 23,5 x 15 cm

Weight, cable: 11 kg

Weight, vibrator: 12,8 kg
Mounting of vibrator unit on the Haps:
Mounting for Haps: Ø35 mm

More details for the Haps, click here.
Underwater video (13 Mb) can be downloaded here,

Thanks to Mr. Ole Poulsen, Miljøcenter Fyn, Denmark.
Haps with deeper penetration:
We also provide 2 other models, having penetration of either 80 or 200 cm. More details can be found
here
.