Box Corer 7500 cm²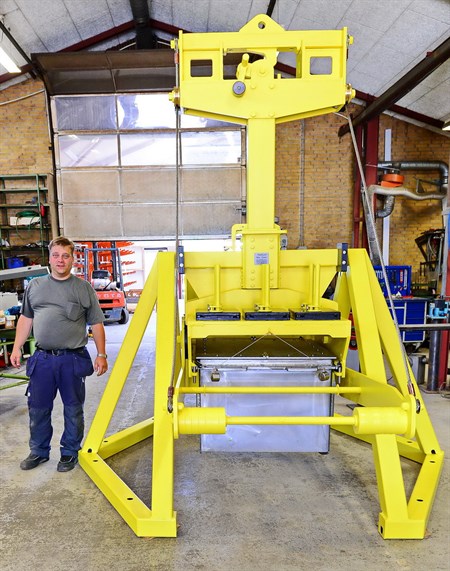 80.750 - Box Corer 7500 cm², 50 cm penetration:

The KC Denmarks box corer's series is a marine geological sampling tool for soft sediment in lakes or oceans. It is deployed from a research vessel with a deep sea wire and suitable for any water depth. It is designed for a minimum of disturbance of the sediment surface by bow wave effects which is important for quantitative investigations of the benthos micro- to macrofauna, geochemical processes, sampling of bottom water or sedimentology.
The box corer is also available with 40 cm of penetration (80.740).
Dimensions:
• Height, loaded: 340 cm.
• Bottom frame: (released position): 310 x 290 cm
• Sample area: 86,6 x 86,6 cm
• Penetration depth: 50 cm
• Maximum weight: 3350 kg with 16 additional lead weights
• Finish: Electro polish
• Weight: 2550 kg
Camera option:
For a max. depth of 500 m it is possible adding our camera and light option (requires a bracket).
80.310-50H - Small carriage:

• For sample tube transport
• Support for sample tube, AISI 316 stainless steel
• Inclusive hydraulic lift
• L x W x H: 155 x 107 x 123 cm
• Weight: 300 kg
Custom design:
Example of a custom design inclusive
• Niskin rosette with programmable trigger and 12 pcs 1 L bottles
• A sediment trap with a funnel of 0,5 m² and a 5 L coillecting bottle